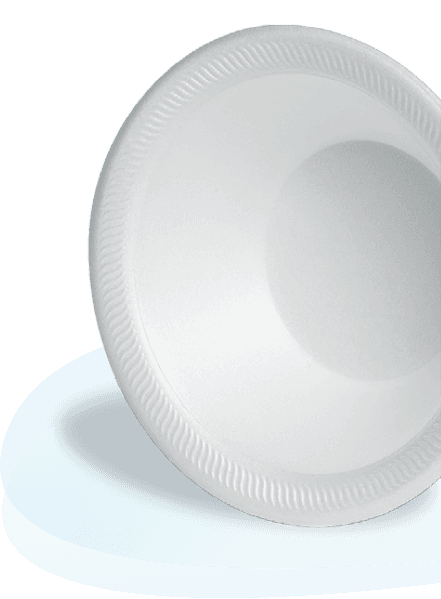 Republic Plastics Products A Full Range of Premium Disposable Food Containers
For over fifteen years, Republic Plastics has proudly served as one of the leading U.S.  manufacturers of disposable plates, bowls, dinnerware, and tableware. We stock a variety of premium private label foam products for customers across North America, including polystyrene foam plates, bowls, trays, styrofoam disposable lunch boxes, and hinged-lid carryout (also known as "clamshell") food containers. All of our quality products come in a range of grades fit for use in a variety of different markets and applications.
Explore the pages below to learn more about the various tableware products and disposable food containers we provide for our wide range of satisfied customers.